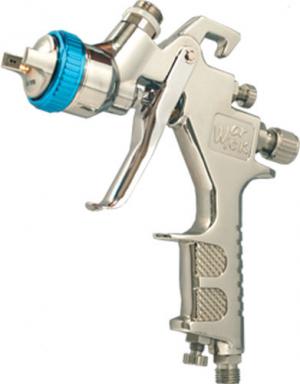 Warwick 904 HE / LE Spray Gun
Item#: HAW 904HE/LE
The Warwick 904HE/LE has an aluminum die cast gun body and features stainless steel throughout fluid path. Both the 904HE(HVLP) / LE(LVLP) models are suitable for waterborne and solvent materials, are lightweight, and have extremely smooth atomization.
Operating Pressure: HVLP=9CFM @ 29PSI
LVLP=8CFM @ 29PSI
Fan: 12"
Finish: Nickel Plated
Weight: 1.06lbs
For disposable cups: Use 3M PPS adapter #2(16003), PPS 2.0 #2(26003) or Devilbiss Dekups DPC-11.
To see pricing select options below.