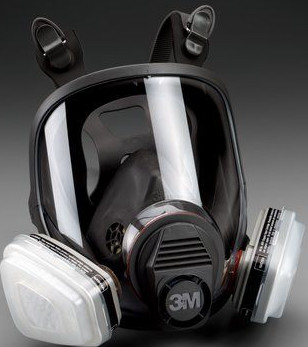 3M Full Facepiece Respirator Packout
Item#: MMM 07162-07163
Out of stock. No restock date at this time.

3M™ Full Facepiece Respirator Packout 07163, Organic Vapor/P95
Details
Provides both respiratory and limited eye protection for the technician when properly worn.
The packout includes the following components 1 Full Facepiece Respirator , 1 pair organic vapor cartridges 07046, 1 pair filter retainers 07054, 2 pairs of P95 filters 07194 and 2 faceshield covers 07142. 3M(TM) Full Facepiece Respirators can be used as negative pressure respirators with the cartridge and filter combinations for paint spray applications or adapted to supplied air systems both high and low pressure in either combination configurations with cartridge and filter capability, or as positive pressure only units. The respirator is 3M recommended for spray paint applications in the automotive aftermarket. Replacement cartridges and filters are also available in a 3M packout 07195.
Your Price: $198.39