Customer Service 1-218-722-1717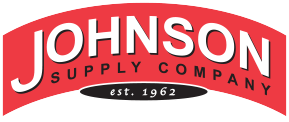 History
In 1960, an enterprising 30 year old named Harold Johnson began his own business selling abrasives to the mines on the Minnesota Iron Range. A year later, he had his own storefront in Hibbing, Minnesota and Johnson Supply Co. was born. In 1962, Harold took on the DuPont brand of automotive refinishes. In 1965 He opened a second Johnson Supply Co. 50 miles south in Duluth. Harold's wife, Phyllis and two sons, Glenn and Joel entered into the business in the early 1980s and in 1998, Joel took over as President of the company. Today, Joel and his wife, Kay are the only family members still with the company.
As company President, Joel oversees the operation in a very hands-on way. He knows his employees and customers well and enjoys interacting in a personal way. He is chief decision maker.
Kay serves as the company's Financial Officer and her duties entail keeping the books, payables, receivables, and managing employee pay and benefits.
Chris is Store manager. He is involved in purchasing, shipping, online sales, counter sales and overseeing deliveries. Chris has been with this company since 1995. He's a can-do guy who keeps us all humming along.
Chad is our outside salesman and paint technician rolled up in one. He serves both roles very well. A former paint tech for DuPont he is passionately and positively nerd-ish about the science of auto refinish.
Dan is known in the area for his color tint abilities. Our competitors will bring a tough match to Dan after their attempts have failed. His eye for color is exceeded only by his good nature and friendly personality.
Tanner is responsible for local deliveries. He looks forward to the demands of the job each day.