Customer Service 1-218-722-1717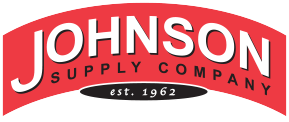 Shipping Policy
To calculate shipping simply add desired items to the cart, enter your zip code and click recalculate.
"Free Shipping" may only apply to qualifying products in the cart.
All orders are shipped by USPS, UPS, Spee-Dee Delivery Service or Fedex. Because of the nature of our products, we can only sell and ship within the United States. You may choose from four shipping options for your order, USPS, UPS as well as Spee-Dee Delivery Service and Fedex Ground. If the product purchased is designated as Hazardous Materials, it MUST be shipped via Spee-Dee Delivery Service(if available) or Fedex Ground. All Hazardous Materials orders will require a signature upon delivery. Some items may not be eligible for USPS and may be shipped with another carrier.
All in-stock items are usually shipped within 24 hours, providing credit card, shipping and contact information are correct as provided. Orders placed after 2 p.m. Friday (CST) will ship the following Monday. If an item is out of stock, we will contact you, either by e-mail or by phone to let you know. That is why it is imperative that you provide correct contact information. All Fedex ship times provided are estimates. Drop ships are shipped via the carrier of manufactures choice.
Some products are restricted from shipment to Alaska and Hawaii. Please contact store before ordering.
It is the users responsibility to verify paint match prior to spraying any custom colors.
Use and disposal of all products ordered from this site and Johnson Supply Co must be according to local, state and federal law. Johnson Supply Co Inc and johnsonautobodysupply.com are not responsible.
Thank you.