Customer Service 1-218-722-1717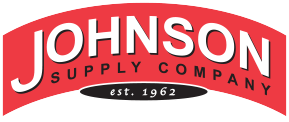 Paint Experts
Being a Axalta Coatings Systems Champion Distributor has its benefits for our customers.
For todays high-volume shops, increasing productivity matters. So does getting a high-quality finish that will keep consumers and insurance agents satisfied. Thats why we are proud to sell products from Axalta Coatings Systems a system thats been scientifically formulated for fast, easy application, yet delivers a high-quality finish that rivals ultra-premium systems.
For the ultimate in spot-on color matching, Johnson Supply Company utilizes software platforms designed specifically to make color formula retrieval quick and easy. We use color measurement technology directly on vehicles or parts to obtain the correct color match and then transmit the reading to the ChromaSystem for formulas and/or alternates.
Our computerized paint mixing system allows us to mix color formulas accurately time after time. That saves everybody aggravation and money by being correct the first time, every time.
Johnson Supply Company also has access to VINdicator- the first and only system that correctly identifies a vehicle's color based on its vehicle identification number (VIN), removing variability from the process.
From body parts to full body painting, when you're looking for the right color, look to Johnson Supply Company. You'll find we are the perfect match.