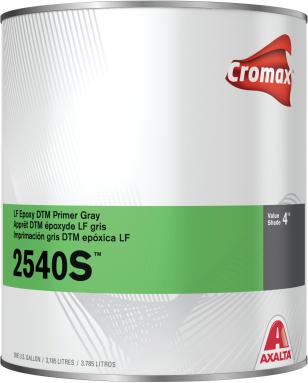 DuPont Epoxy DTM Primer Sealer Gallon
Item#: DUP 25XXS
DuPont™ Epoxy DTM Primer-Sealer a two-component, non-isocyanate non-sanding primer with corrosion resistance and excellent adhesion for direct-to-metal applications. DTM is available in lead/chromate free ValueShade® and chromate for use under body filler, polyester putties, primer-surfacers and topcoats. It is ideal for sandthrough repairs as a DTM with ValueShade®. In addition, ValueShade® is a DuPont technology that improves topcoat coverage, boosts productivity and reduces paint consumption.
DTM can be applied over sanded or blasted steel, well cleaned aluminum, and galvanized or stainless steel without sanding.
It is ideal for commercial/fleet and collision refinishing applications.
2510S™ LF Epoxy DTM Primer White - ValueShade® 1
2540S™ LF Epoxy DTM Primer Gray - ValueShade® 4
2570S™ LF Epoxy DTM Primer Dark Gray - ValueShade® 7
2590S™ LF Epoxy DTM Primer Black


Your Price: $319.85