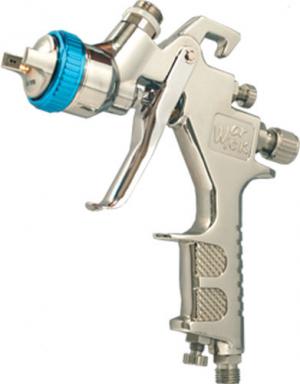 Warwick 904HE Spray Gun
Item#: HAW 904HE
The Warwick 904HE has an aluminum die cast gun body and features stainless steel throughout fluid path making it suitable for waterborne and solvent materials The 904HE is also lightweight, and has extremely smooth atomization.
Operating Pressure: HVLP=9CFM @ 29PSI
LVLP=8CFM @ 29PSI(optional air cap)
Fan: 12"
Finish: Nickel Plated
Weight: 1.06lbs
For disposable cups: Use 3M PPS adapter #2(16003), PPS 2.0 #2(26003) or Devilbiss Dekups DPC-11.
To see pricing select options below.